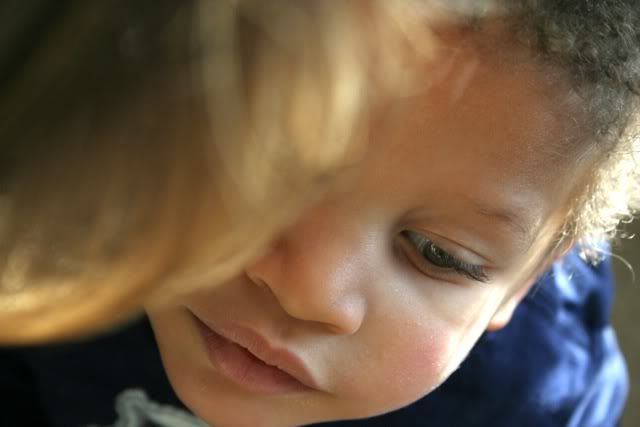 I spent this morning doing a bunch of desk work to start my fundraising efforts for this year's 3-Day, so after lunch and a shower, I've dedicated most of the afternoon building with blocks and reading books and snuggling under a blanket with a certain little cutie-boy.
He'd just wandered off momentarily to drive his car along a sunny windowsill, so I picked up my camera to try to take pictures of the blocks and books, but as soon as he saw me get down on the floor, he trotted right over and crawled up into my lap and said,
Nnnnt chee, Mama.
(I want to see!) (He likes to examine the pictures I've taken on the camera's display screen.) I explained that I hadn't actually
taken
a picture yet, and held the camera up over my head to CLICK this one, so he could
chee
it.
And then we looked at it, and we were both quite pleased with our work.
And now we're going back to cuddling.
Thankyouverymuch
, The End.
:)